It is now summertime and we do not plant trees or recommend that during the summer months, as the roots do not grow in the summer months and heat stress causes too many losses It is better to wait until fall to plant and our fall season to sell and plant evergreens will start September 9th. Deciduous trees start on Oct 1st.
This time of year we are busy taking care of our trees and consulting people with there windbreak questions and planning for a fall planting. Always check with your local SWCD government office and see if you might qualify for cost share on your windbreak.
Our hours for summertime are Monday threw Friday 8-5PM Other times by appointment.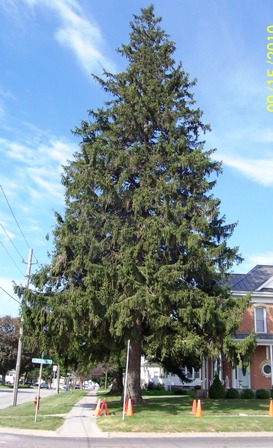 80+ year old Norway Spruce, Best large windbreak tree, very strong and live a long time.